April 5, 1992 is generally accepted as the date Sarajevo siege started early into the 1992-95 Bosnian war. Flowers were laid at several places in the city on Wednesday to commemorate the 25th anniversary of events that will turn out to be the start of the longest siege of a city in modern history.
At formerly Vrbanja bridge in central Sarajevo, family and friends commemorated Suada Dilberović and Olga Sučić, considered to be the first victims of the siege that claimed 11,000 lives. The two women were gunned down while taking part in a peace protest on April 5, 1992.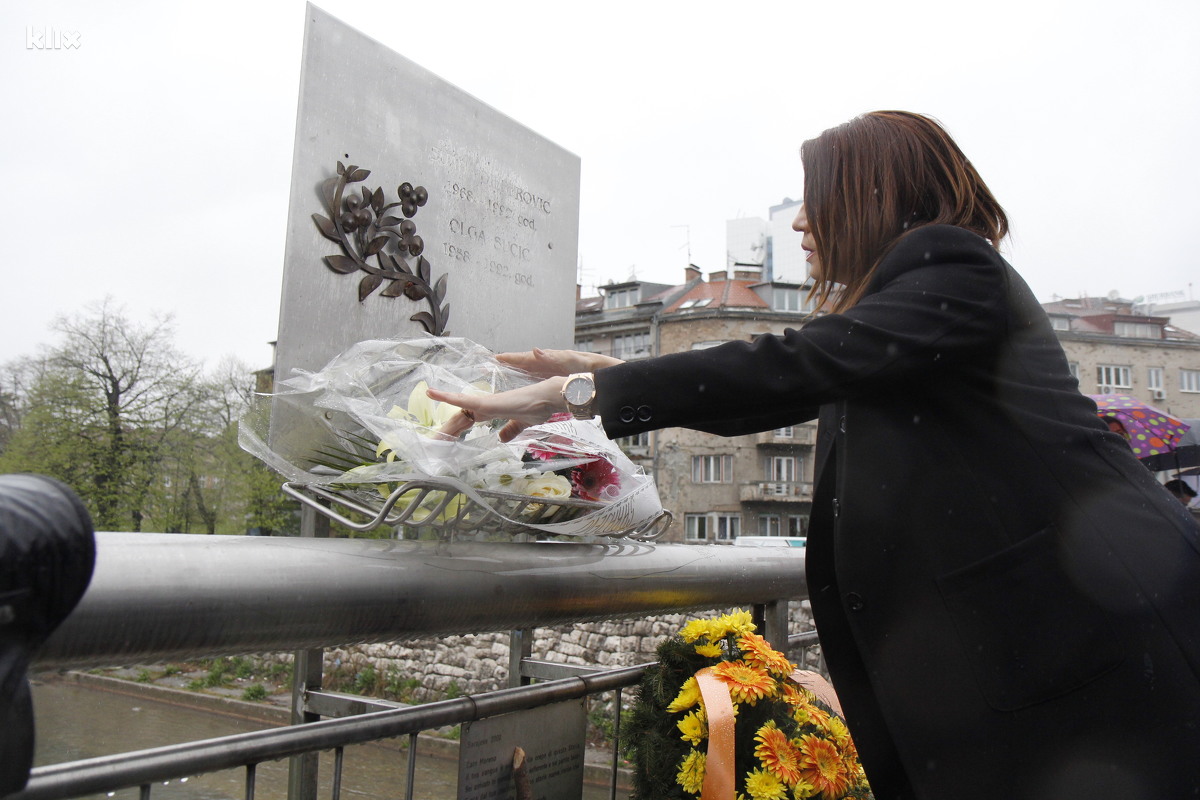 When Bosnia declared independence from Yugoslavia after the independence referendum in 1992, the Bosnian Serbs — whose strategic goal was to create a new Bosnian Serb state of Republika Srpska — encircled Sarajevo with a siege force of 13,000 stationed in the surrounding hills. From there they assaulted the city with artillery, tanks and small arms. From 2 May 1992, the Serbs blockaded the city. The Bosnian government defenses inside the besieged city, numbering some 70,000 troops, were poorly equipped and unable to break the siege.
The siege officially ended in March 1996, following the 1995 NATO bombing campaign against Bosnian Serb military and the Dayton peace agreement that ended the Bosnian war.